We make these sugar cookies EVERY year at Christmas time.  And Easter as well.  This is NOT a clean eating recipe! But so worth the extra splurge once in a while!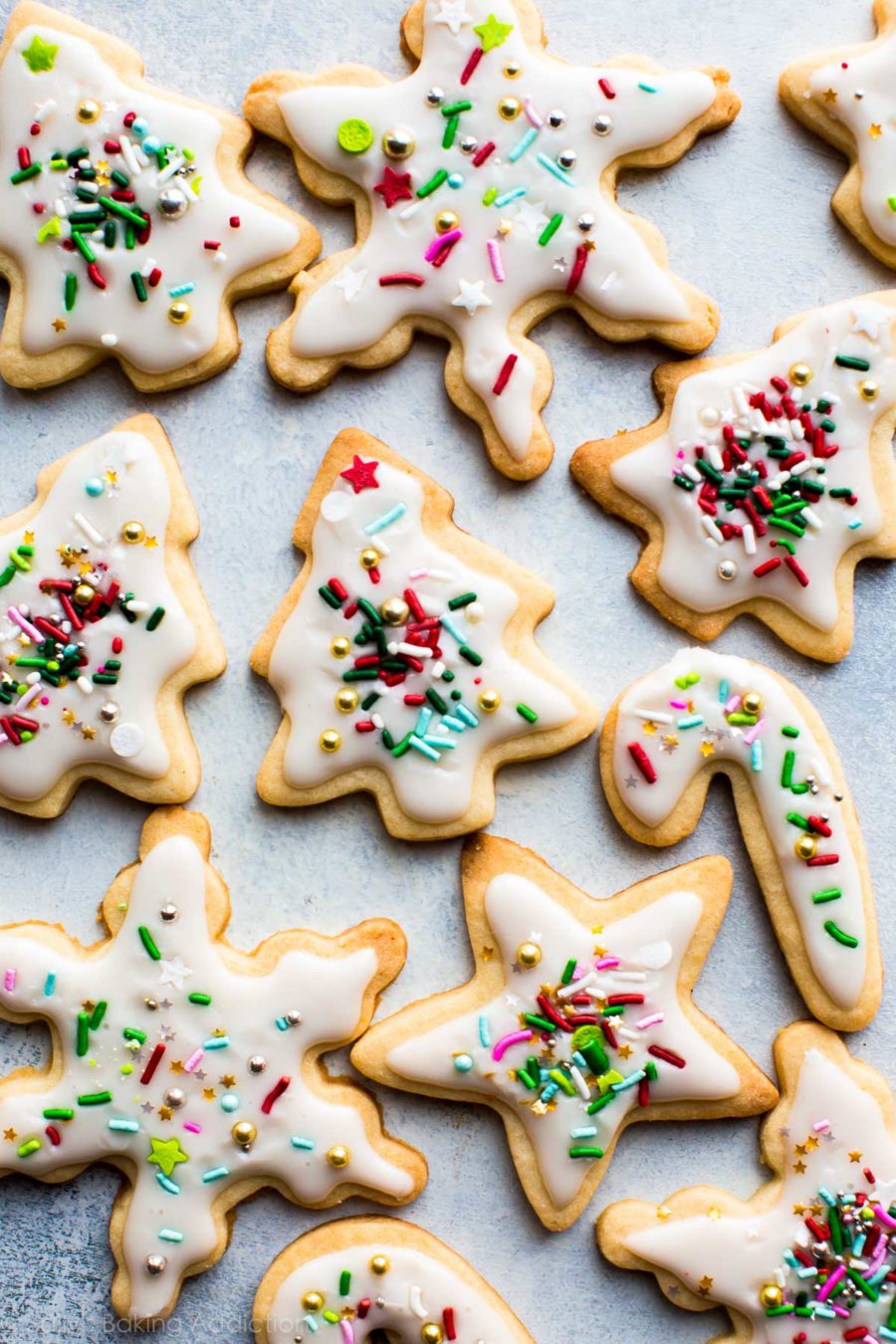 INGREDIENTS
2 cups all purpose flour
1/4 teaspoon salt
1/2 teaspoon baking powder
1 cup sugar
1/2 cup (1 stick) unsalted butter
1 large egg, lightly beaten
2 Tbsp brandy, or milk (brandy makes them taste SO good!)
1/2 tsp pure vanilla extract
Royal Icing for Sugar Cookies
1 cup confectioners' sugar
1 egg white
3-4 drops lemon juice
blend all ingredients in blender until the consistency of heavy cream.  Add water or sugar as needed for consistency.
DIRECTIONS
Whisk together flour, salt, and baking powder in a medium bowl; set aside. In the bowl of an electric mixer fitted with the paddle attachment, cream butter and sugar; mix until light and fluffy. With mixer running, add egg, brandy, and vanilla; mix until well combined. With the mixer on low, slowly add reserved flour mixture. Mix until just combined.

Transfer dough to a work surface. Shape into 2 discs, cover with plastic wrap, and refrigerate for at least 1 hour.

Preheat oven to 350 degrees. Line baking sheets with nonstick baking mats or parchment paper; set aside.

. 

On a lightly floured work surface, roll out dough to 1/8-inch thickness. Cut into desired shapes, and transfer to prepared baking sheets, leaving an inch in between. Leftover dough can be rolled and cut once more. Bake until lightly golden, about 10 minutes; do not allow to brown. Transfer to wire racks to cool.

 

Decorate with Royal Icing, optional.