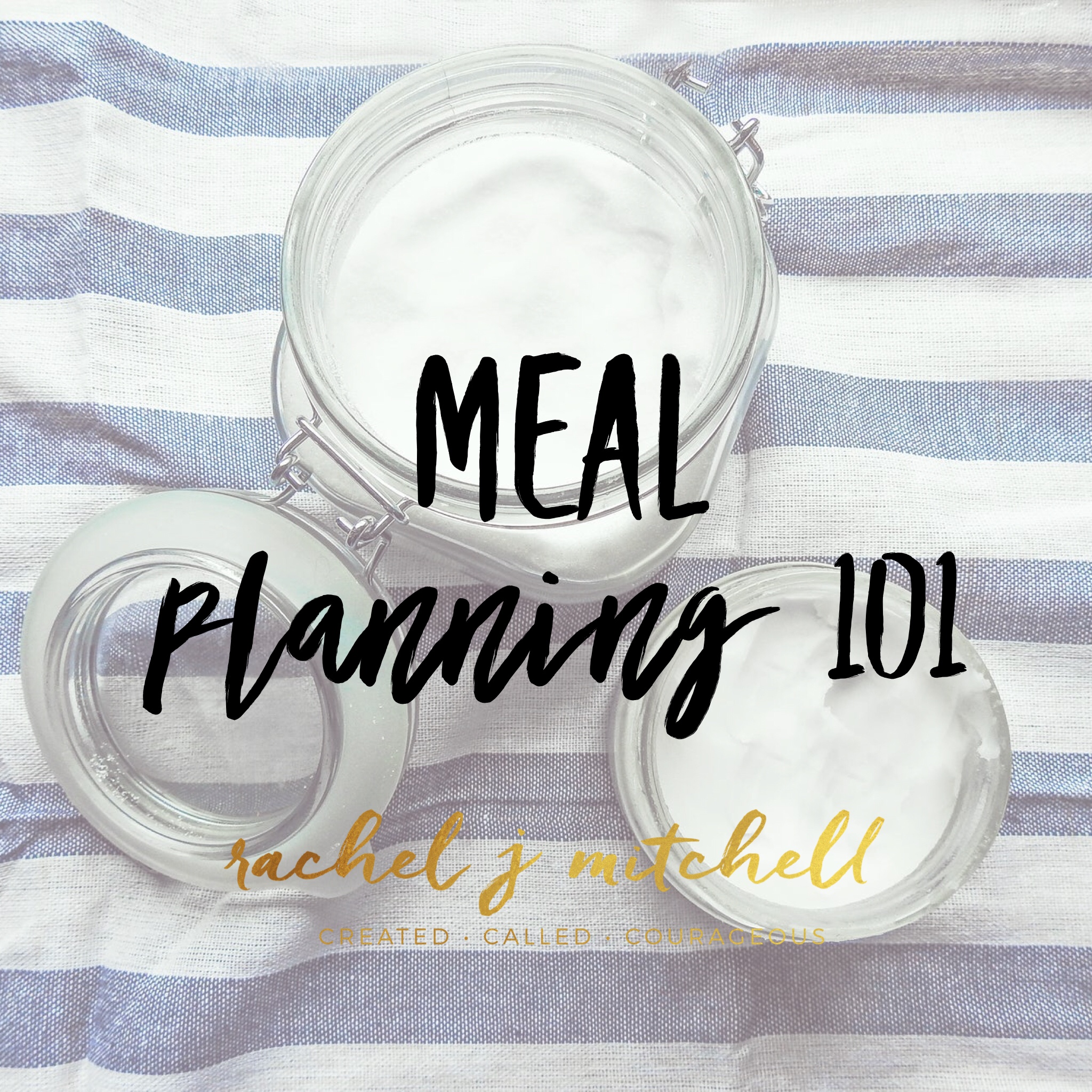 I have been conversing with lots of ladies on Social Media this past week about my meal plan for this week and what I do to get prepared for each week.  And so many women have said this part of their health intimidates them, so I wanted to put together a quick blog post to help share some of my TOP tips for creating a weekly meal plan and making it a HABIT!.  I think that's key in anything that we do.  Making a meal plan isn't the hard part. And honestly, there is no ONE way to do.  You have to figure out what works for you and your family.
The hard part is making it a habit and no just doing it ONCE and going back to old habits. And that comes down to taking ACTION!
How I Got Started
For me, in the very beginning of my health and fitness journey, I looked at my blank meal template and wanted to RUN AWAY!  I was so used to just grabbing something quick whenever I got hungry or listening to my cravings (which usually were not very healthy) and eating anything and everything.  This was leaving me with an ever expanding waistline and habits that were extremely hard to break.'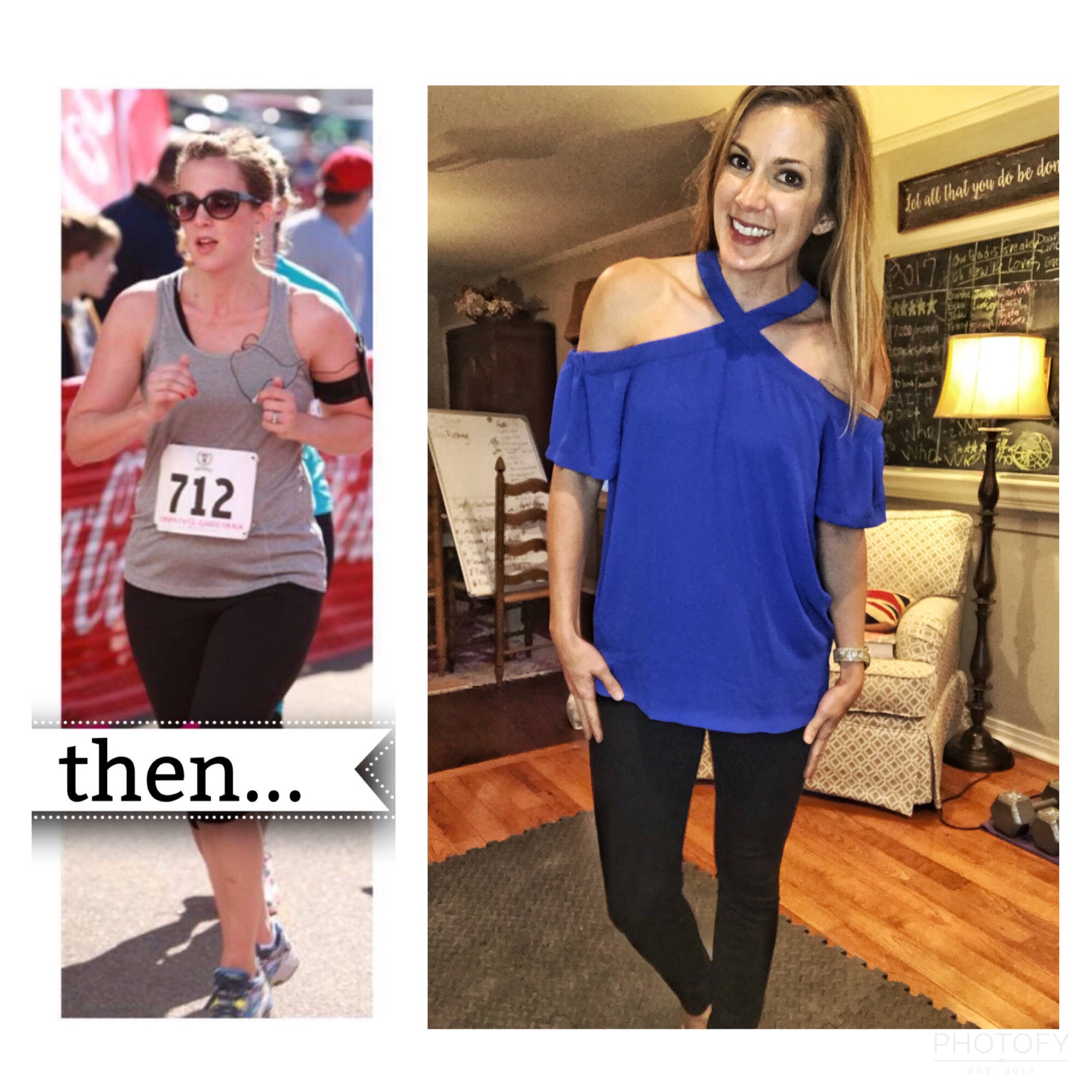 1. Find a Plan that works for you
But I knew I had to do something! My weight and cholesterol levels were climbing; my hormones were out of control; and I was extremely uncomfortable in my own skin. I was very aware that my nutrition was out of control and needed to change.  So I began with portion control. I found a system that worked for me, figured out what foods I SHOULD be eating and in the proper QUANTITIES an went from there.
2. Decide which meals you're going to plan for.
I plan for ALL my meals. Breakfast, lunch, dinner and even snacks. But you may not need to do that.  You may just want to plan for dinners, so that your evenings with family and homework and activities flow smoothly.  And that's wonderful!  Again, make this work for YOU!
3. Write it Down
If you don't write it down, you don't have anything to reference. Plain and simple.  And mostly likely you'll end up flying by the seat of your pants again…so find a meal planning template or calendar that works for you and scribble it down. If you want some prettier templates to play with on the computer, click here for some that I use!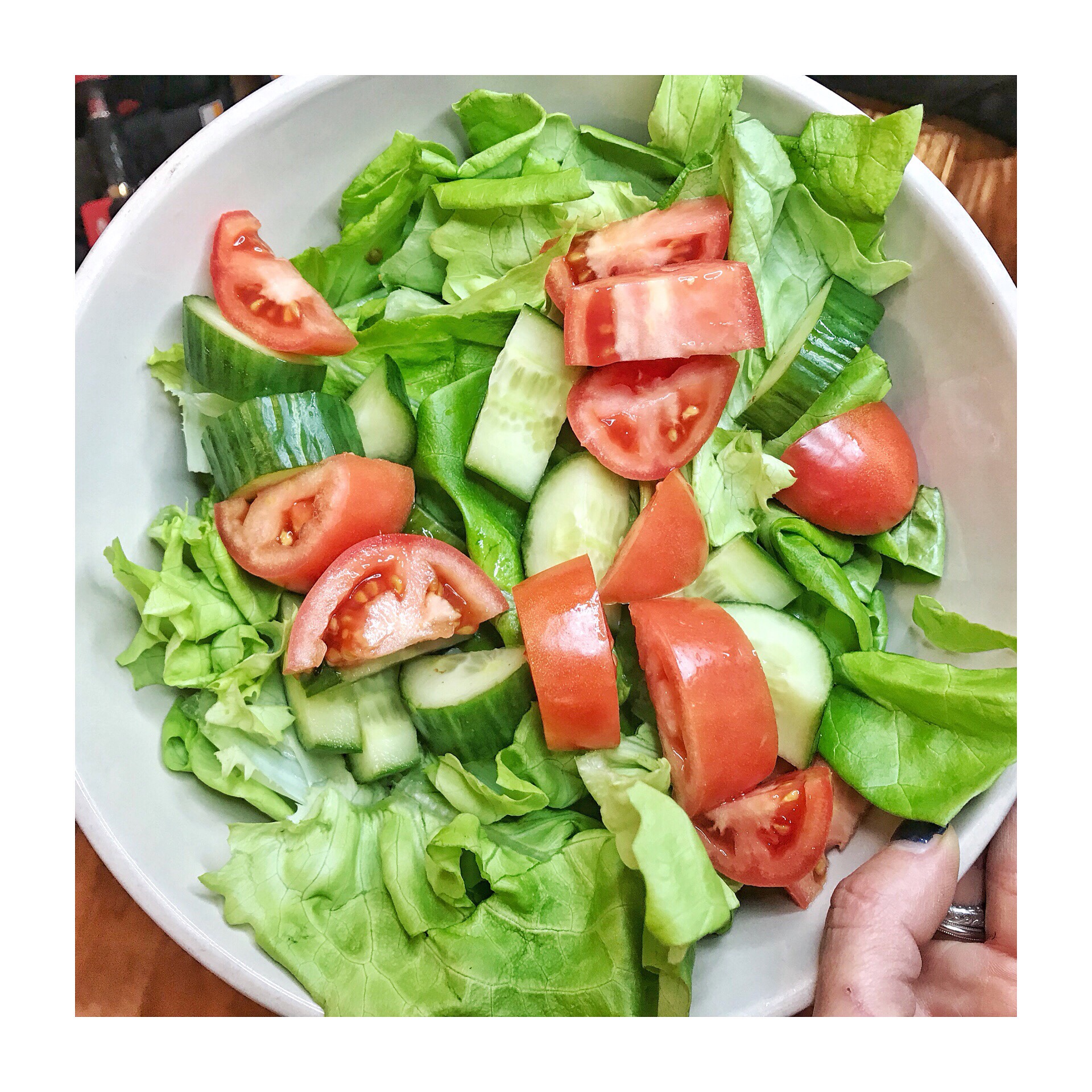 For some healthy family friendly recipes that we use a lot, click here 
4. Grocery shop for your plan
Make a grocery list based on the meals you have planned, and stick to the list! I think you'll be pleasantly surprised at how much money this saves you.  When we don't have a plan or a list, we tend to aimlessly wonder through the store buying whatever looks or sounds good and so much food goes to waste.  Clean eating and meal planning has this common misconception that it's costly. While some healthier foods are more expensive than fast food, it doesn't have to be. mart planning and self control go a long way in saving money!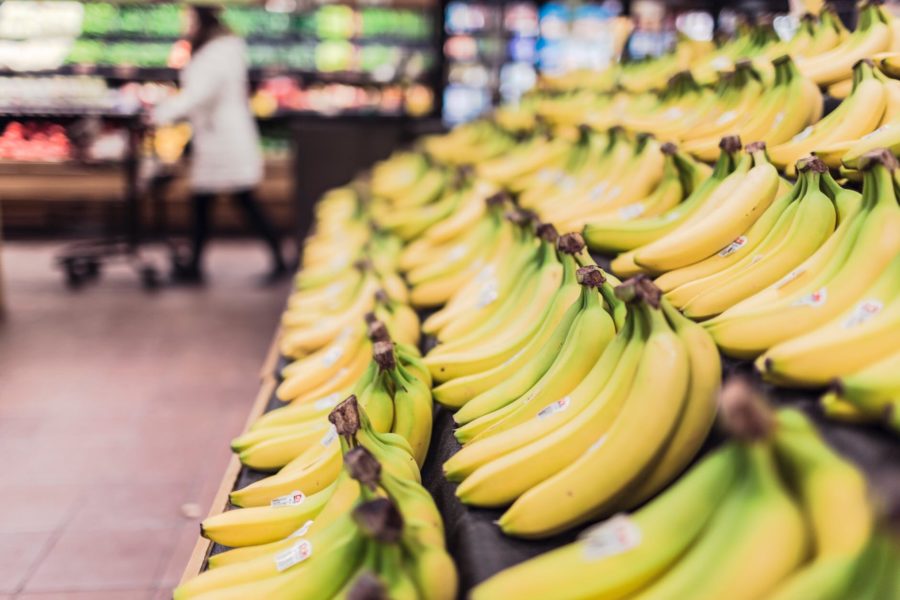 5. Throw out all the junk!
Last but not least, get rid of all the junk that you know you and your family do NOT need!  I know it's hard to throw away food, so if you struggle with that, donate the food to a local food bank.  But if you are aiming to clean up your eating and get healthier, any temptation that still resides in your house will make it THAT much harder!
My Meal Plan for This Week
I am following a very specific nutrition plan, and have been for a few years. NOT restrictive…I eat PLENTY of food.  But I have learned over time which foods work well for my body and which don't.  So I work from a very simple list of foods according to portion. I do not eliminate any food groups, as I don't think that is sustainable. I believe that God gave us a plethora of foods to sustain us and help us THRIVE, and that's my goal!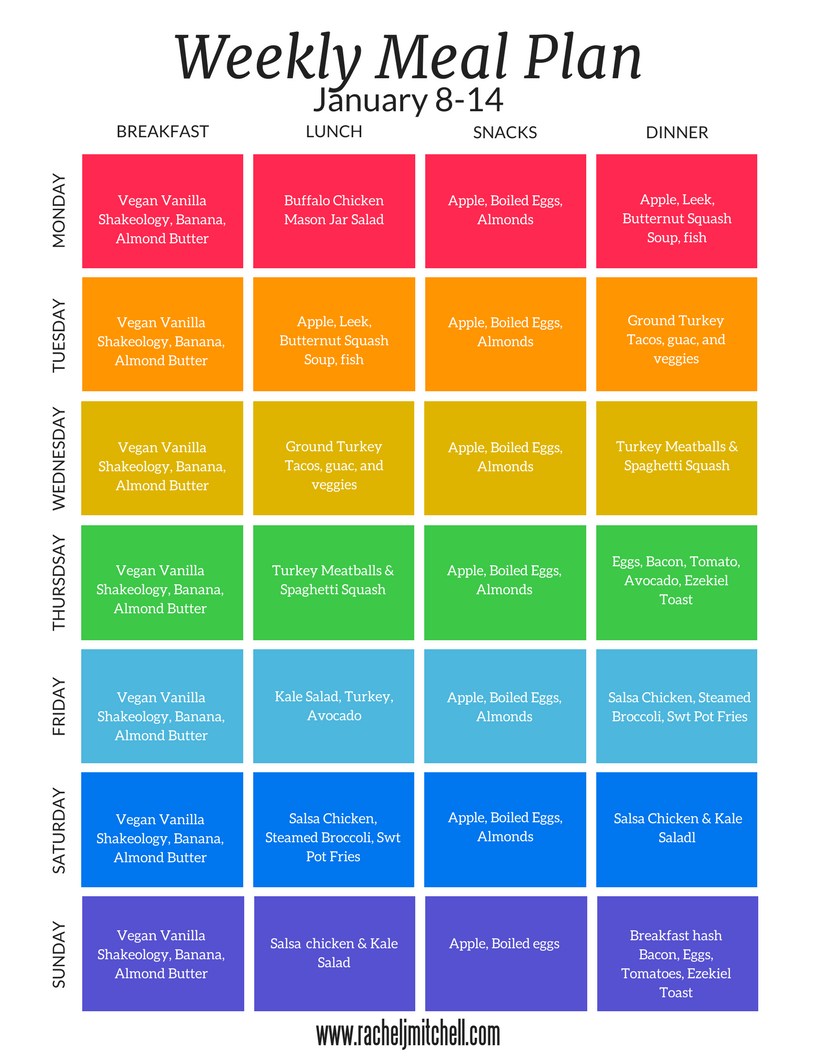 I love meal planning. It gives me focus and direction as well as a healthy plan to follow for my family as well as myself.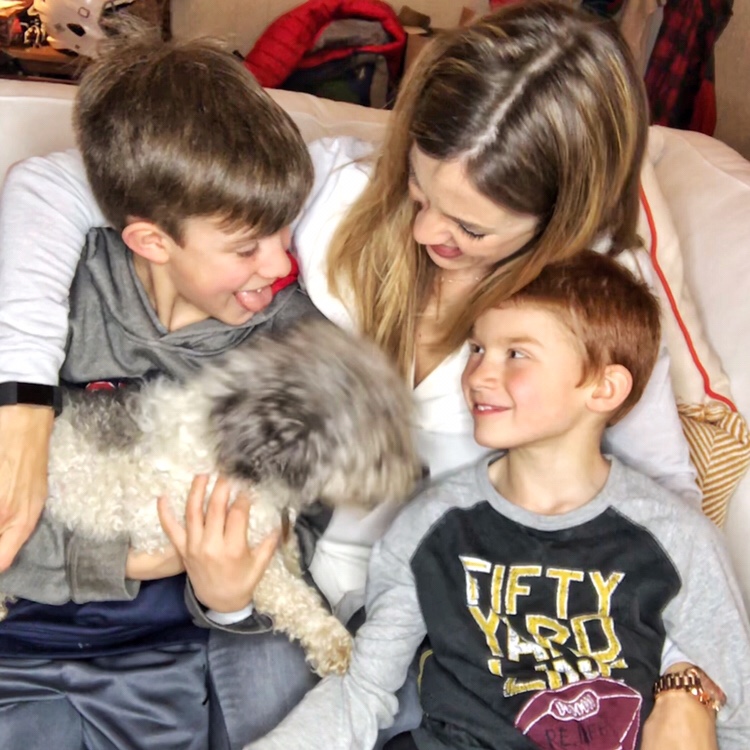 If you would like access to the meal planning recourses and portion system I use, I am happy to share!  If you want to step it up an extra level and incorporate exercise and accountability into your plan, I would love to help!  Just fill out the application below and I will plug you into the right spot for you!