Hello! My name is Rachel. I am wife to Matt and Mommy to these two precious little guys! Although being a mommy is not the only thing that defines me, right now I believe that it is my biggest ministry.
I want to teach them about how much God loves them and desires a relationship with them. And I know that the healthier I am, the longer I have an opportunity to do that! So, I am here to help other people reach their health and fitness goals through inspiration, motivation, meal planning and God's truths! I hope you enjoy your visit here, and I hope you learn something beneficial.
Thanks for visiting!
xoxo,
Rachel
What I do as a Coach!
I am NOT a salesperson.  I have tried different marketing opportunities and failed miserably.  I absolutely hate feeling that I am pushing a product on someone…unless I am a true believer and have been transformed by something!  Enter Beachbody.
In May of 2014, I was so Tired of feeling tired!  My clothes didn't fit, and I knew I had to do something if I wanted to be the mom and wife my family needed to be.  That's when I found the 21 Day Fix and my coach!!! I joined a challenge group, started drinking Shakeology a few months later and finally signed up as a coach to help others!  I was blown away by my results AND the support I had found in my challenge group.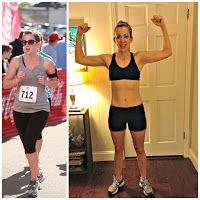 I knew God was calling me to this, but honestly, I resisted!  I didn't want to sale, like I said above.  I didn't want to put myself out there.  But God kept nudging me forward and I finally did it! And I have not looked back since!
I LOVE sharing my story of my fitness transformation but more importantly, I LOVE sharing how God has changed me through this journey!  I love helping people get healthy, and I love helping them realize their self worth in Christ!!!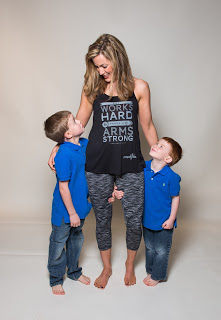 And this business has helped my family in tremendous ways! Not only am I stronger physically and spiritually, but the income we earn from Beachbody has helped us do so much!  Pay off debt, go on trips, make repairs in our home and just enabled us to relax a little when it comes to finances!  And I have made the most incredible friends for life as a coach!!! People that I would have never run into without the opportunity.  Women who have lifted me up and encourage me in awesome ways!
If you're passionate about health and fitness, or if you've had great success with Beachbody products, I'd love to chat with you about joining my team!  Just fill out the application below, and we'll set up a time to connect!
Frequently Asked Questions About Coaching
What are the benefits of coaching?
25% personal discount on Beachbody all products
Fully operational eCommerce online store/websites
Business online office (Marketing, Promotional, Reporting, and Personal Development tools)
No inventory to carry. Beachbody handles everything.
New products invented regularly
Customer Lead Program – Once you've qualified for the program (can be achieved within the first month), Beachbody will assign you customers from infomercials that are purchasing a product that do not already have a coach.
Flexible hours – Work as little or as much as you want, when you want
25% commission on anything someone buys from your site
Paid on a weekly basis
Unlimited earnings potential
What are the benefits of joining my team?
My mentorship – from a health + fitness and business standpoint
Access to a community of coaches all striving for the same goal
Training tools that will help you get a jumpstart on your business
​How much does it cost?
It only costs $15.95 / month to be a coach.
There is a one time fee of $40 when you sign up, but this fee can be waived if you sign up with a challenge pack or your spouse is active military
Starting TEAM TAKE HEART and linking arms with Beachbody has been one of the best decisions I have ever made and my only regret is that I didn't join sooner. I hope you will be able to say the same thing one day!
Fill out the application below and I will contact you soon about setting up a call.